IMPORTANT NOTICE (06. April 2021):

It has come to our attention that new Unisab II / Mission controllers from Emerson are no longer compatible with systems running Unisab EEPROM versions below v6.00. The CPU board revision E is missing socket U15 for UVEPROM and only contains sockets for EEPROMs U17 and U18. If you are running the Unisab/Mission system version below 6.00 (for example 5.13) the new rev. E CPU board cannot be used. You have three options (below).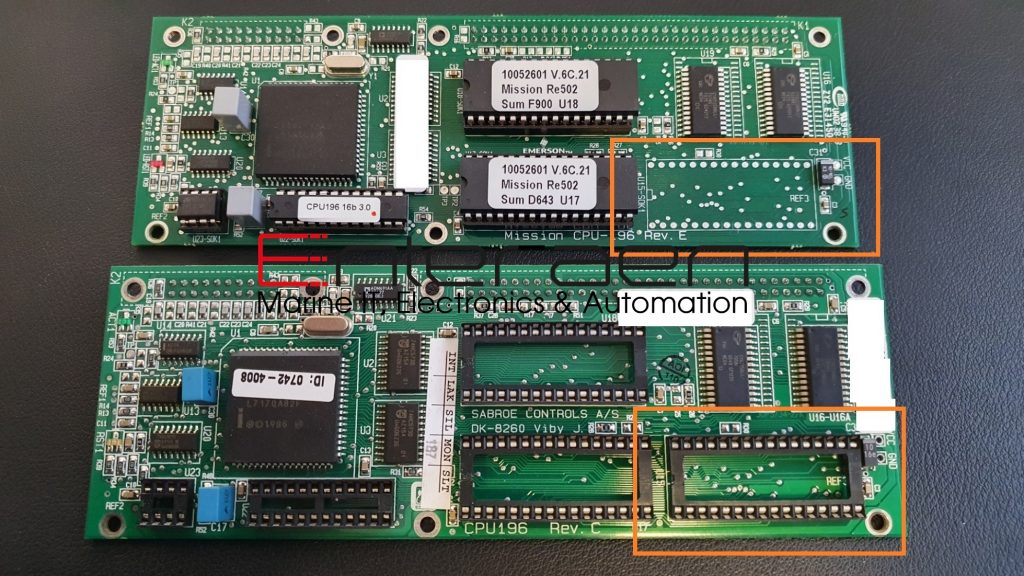 First option:
The solution by AAL is complete system upgrade to a newer version – this means replacing ALL Unisabs with a new model. This in turn makes the Boiler PC and communication interface incompatible and they have to be replaced as well. This option comes at a very high cost.
Second option:
You get a refurbished unit from us, or we repair your old unit. More information below.
Third option:
We offer a compatible CPU board that has a U15 socket (on exchange basis).
Get in touch for a quote.

The UNISAB II we work on are a part of Mission OC/OL boilers by Aalborg Industries (now Aalborg Alfa Laval). Same units are used on certain Sabroe compressors and are interchangeable.
We are offering this service on exchange basis at very competitive pricing. This means we ship a working unit to you and you return your old Unisab back. This is necessary to keep stock of old units and at the same time we are able to dispatch a refurbished unit at a moment's notice. All the critical components are replaced with new, original or better than original quality. Each refurbished Unisab II comes fully tested and guaranteed with a minimum of one year warranty.
If we have specific software from your vessel, we can build a partial boiler automation system in our workshop and can assist in troubleshooting various issues as well.
We can make full backups of your EEPROMs as well, so that no data will be lost, ever.
Unisab II parts available:
Relay board (Part number: 1574.016)
Piggyback board (Part number: 1608.002)
CPU board (Part number: 1572.026)
LCD display (limited availability – on request)
Front Cover/Keyboard or flexible keyboard (limited availability – on request)
Unisab Lithium AA battery with wire and connector
Unisab coin cell CR2450 battery holder and battery (NEW in 2023)
NEW Unisab CR2450 coin cell battery holder
Since 2023 we are offering an in-house developed battery holder (with included cable and fasteners) that replaces traditional AA size Unisab batteries. Get in touch for a quote.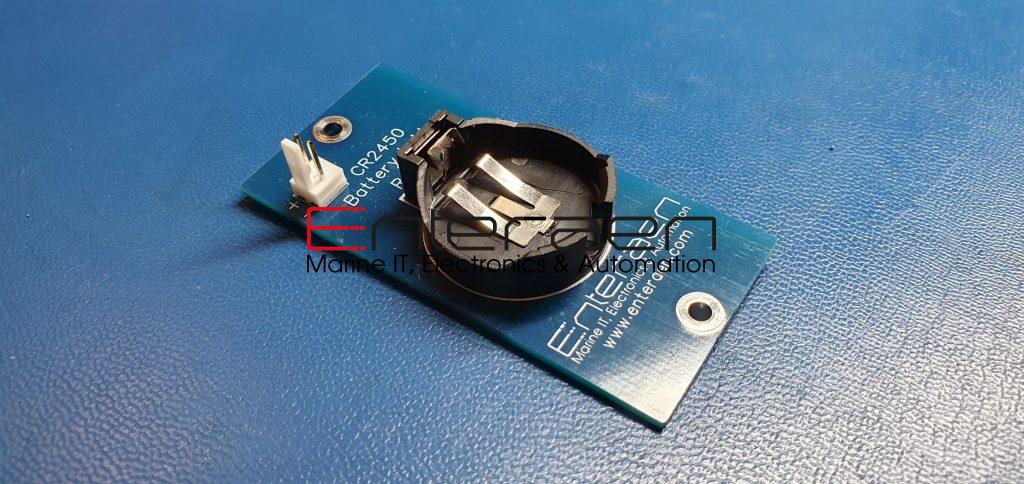 We offer worldwide support. Get in touch.
All trademarks, logos and brand names are the property of their respective owners. All company, product and service names used in this website are for identification purposes only.